KIVI-PEKKA STONE PICKERS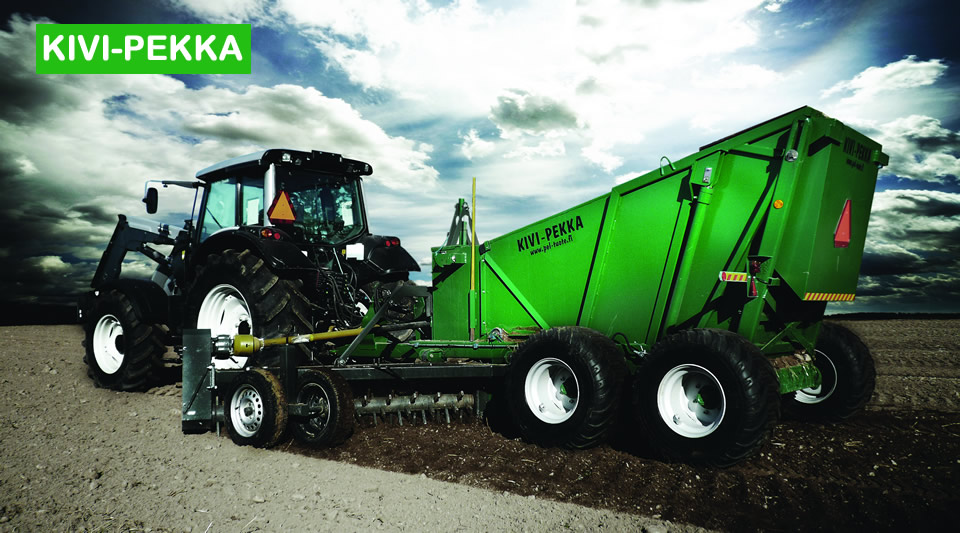 The KIVI-PEKKA stone picker is manufactured in Rantasalmi, right in the middle of some Finland's stoniest fields. The stones found in our fields are mainly granite, which really puts our machines to the test and offers the perfect conditions for product development and testing. Kivi-Pekka is a stone picker that can be used to remove stones from fields before or after sowing as well as clear new fields of stones and wood.

By using a Kivi-Pekka stone picker, you will be able to avoid causing wear and tear on your other farming machinery. The Kivi-Pekka stone picker will also help increase your crop yield, as there will be no stones to restrict the cutting height when harvesting, prevent harvesting or damage your machinery.

The machine is customised and manufactured according to the customer's specifications. The KIVI-PEKKA is suitable for use by small co-operative groups and contractors, thanks to its durability and speed. In addition to field work, the KIVI-PEKKA can also be used for land clearance, road renovation and foundation work, golf courses and landscaping. Kivi-Pekka stone pickers are now sold in 43 countries, where they are used to collect stones from fields covering hundreds of thousands of hectares.